The Gentle Mans Scent:
who is always on the move, packing a bulky liquid cologne into my daily routine is never an option; and I need to smell good when I'm out making an impression with clients.
I don't like to admit it, but like every other human I do sweat and I know it's for the greater good that when I'm on the run, job to job in the sun, I can't be offending the nostrils of innocent bystanders!
So, I decided to jump online and have a look around at some other options to keep me smelling good all day long. With just a little effort I came across the idea of a solid cologne.
SOLID STATE:
Is a company pioneering the way for all your solid cologne needs, I was very impressed by the diverse array of scents and their ability to cater for almost any man.
The cologne comes in a small, convenient 10g tub, primarily made up of beeswax, shea butter and jojoba oil. It feels smooth and buttery to the touch and you can smell the scent releasing as you rub the mixture onto your finger.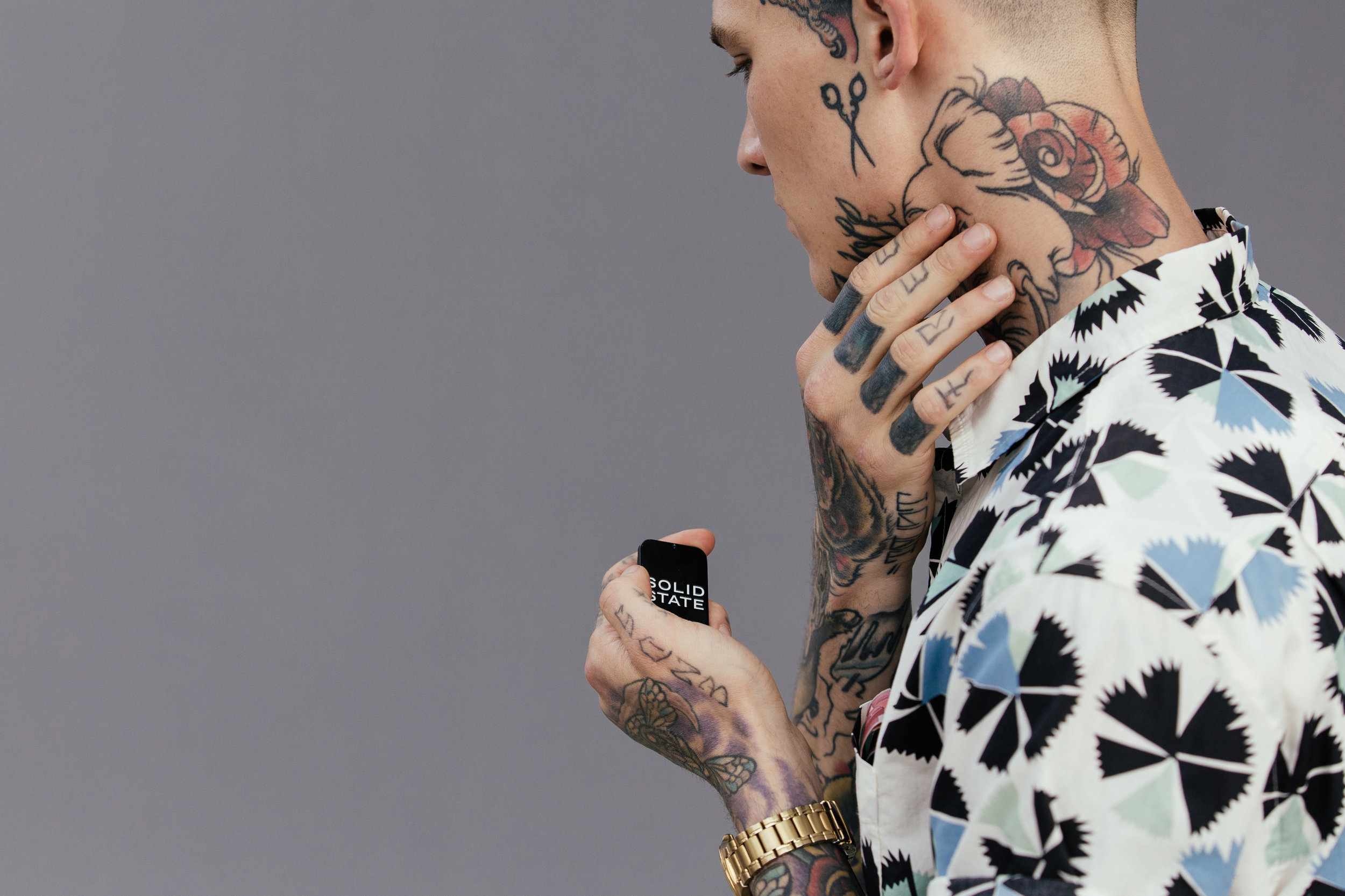 It's as easy as your standard spray cologne to use and added to the same pulse points will actually give you a longer and more personal scent as the evaporation rate is much slower than a standard cologne and the oils will slowly release while your body warms.
 
"inspired by those determined to carve out their own path. Each scent has been crafted to capture a particular moment in time."
THE COLOGNE I TRIED:
WAYFARER

A confident, heady fusion of tobacco leaf, rinks bean, cacao and sweet vanilla with notes of wood and spice.

DIRECTIONS FOR USE:
swipe a small amount across the pulse points on your wrist and neck for a confident, spicy scent all day.
Designed to travel beside you whoever you wander the gentle warmth of your body will keep the wax supple.
The only criticism of this product would be, that if the lid is not secured properly, it has on occasion slid open in my pocket or bag.
CONCLUSION:
After using a solid cologne, I think I've jumped ship for my day to day use! For events or a night out however, I will continue to use either an Eau de Parfum or Eau de Toilette.The only criticism to this product would be.That if the lid is not secured properly it has on occasion slid open in my pocket or bag.
What I'm Wearing:
Shirt: Marc by Marc Jacobs
Suit Pants: Jack London
Penny Loafers: Jack London
Belt: Roger David
Watch: Citizen Eco Drive